The Best
Memories

Are Made Outdoors!
Looking for an adventure your entire family will enjoy? Look no further! There's something fun for everyone that will bring joy to any age. Keep scrolling to e
xplore a variety of activities and take a look at our age and height guidelines for details. 
Note: There is a 3.5% surcharge fee for all credit card transactions.

Our
Popular Deal

Of The Summer!
Race your way past your competition and reach the finish line or cruise around the track for a leisurely outdoor experience.
Must be at least 48″ tall to drive
.
Drivers must be at least 16 years old with a  permit to drive a rider under 48"
SPECIAL DEAL
  10 Karts for $68.00 (Originally $75.00)
This Giant Super Slide is fun for any age!
Adults and kids love the unlimited action of the super slide. Enjoy Unlimited play!
Min. weight 40 lbs
Max. weight 250 lbs
must fit securely in harness.
Hoop, dangling piercings/items not permitted for safety reasons.
Participants need to sign a waiver. Under 18yrs of age requires parent/guardian signature.
Closed Toed Shoes REQUIRED
Featuring our longest zipline, climb your way up the spiral staircase onto a wooden platform. Great for beginners!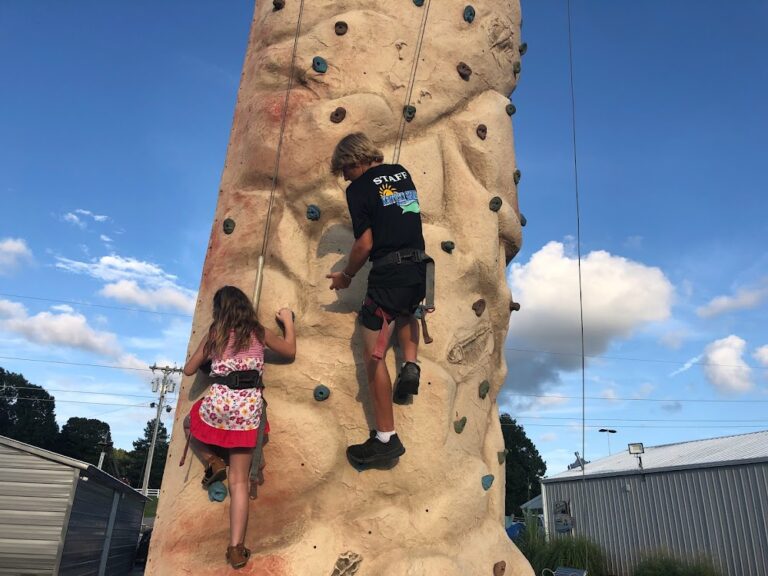 Looking for a physical activity that has amazing benefits? For anyone adventurous enough to try it, rock climbing might be just what you're looking for! It's safe, fun, and great for all ages and abilities.
  28 FT Climb!

  3 Modes of Difficulty

Min. weight 40lbs
Max. weight 250lbs
Must fit securely in the harness.
  $5.00 Per Person
.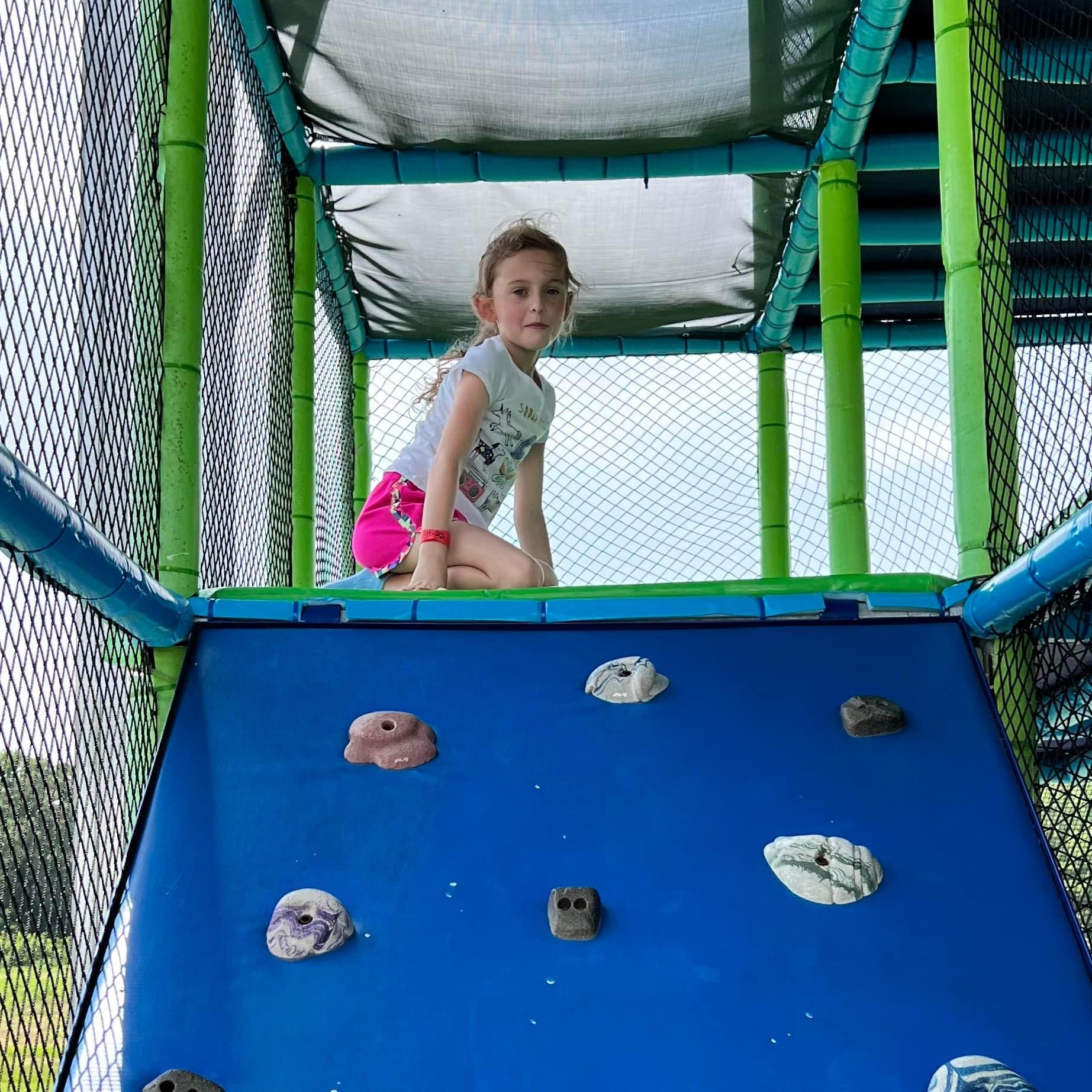 Looking for an innovative way to encourage children's imagination and physical activity? Soft play can provide a great mix of mental and physical stimulation that keeps kids learning and engaged.
$9.00 Per Person
UNLIMITED PLAY!
Perfect for ages 11 yrs and younger
No Shoes
Socks Required
​$9.00 Per Person
Ready to play? Gellyball is an alternative to paintball without the mess and staining. Up to 100′ range of rapid fire low impact, hydrated gel orbs that are biodegradable makes this group activity suitable for players of all ages!
We provide goggles and gear.
Great for birthday parties!

$8.00 per person for 500 rounds!

$3.50 for extra ammo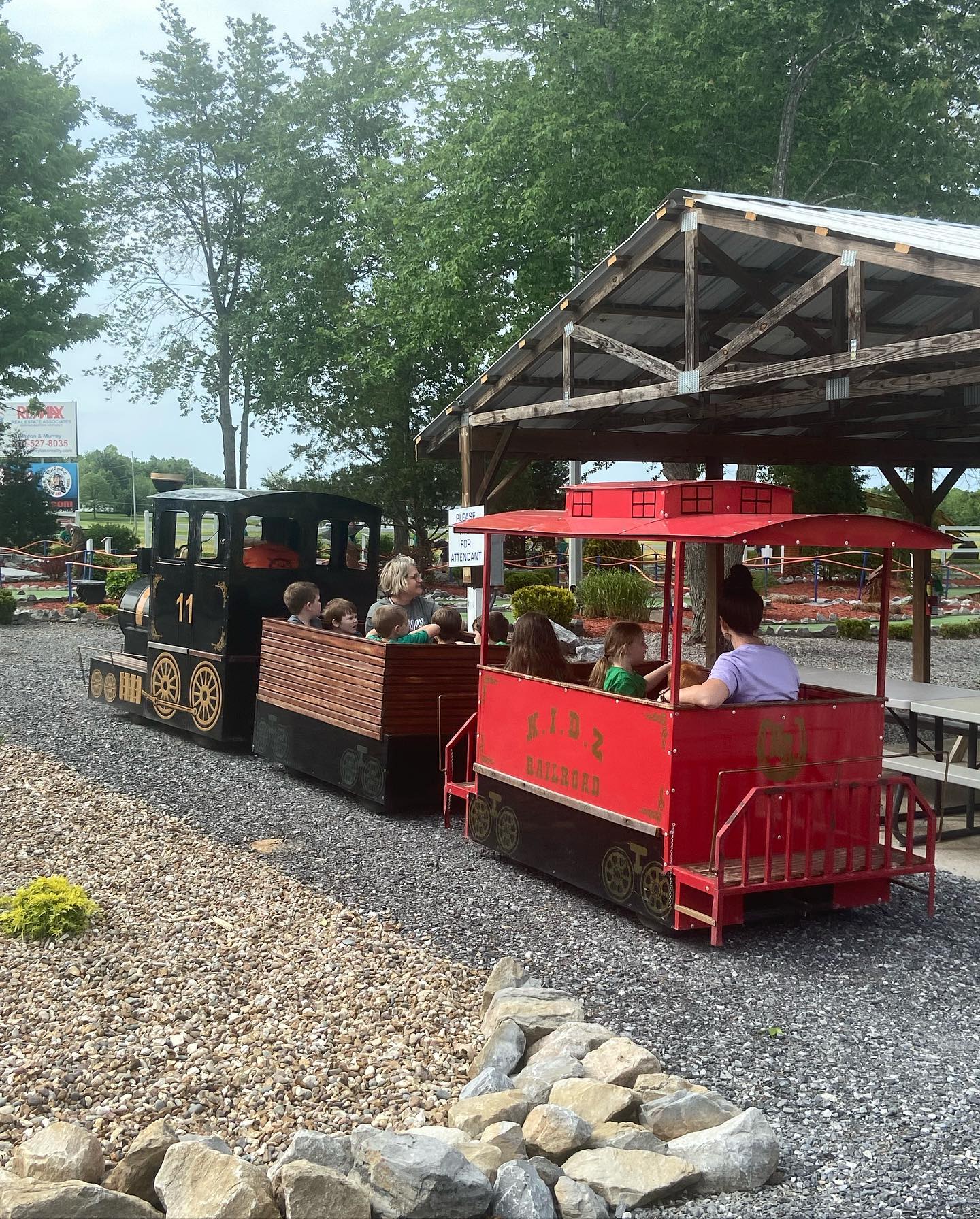 All aboard! Kids of all ages will love this trackless train that's ready to take them on a journey around the park.
  $4.00 Per Person (Infants are FREE)
Is there any better way to have fun and learn new skills at the same time than with a bouncy house? We don't think so!
Exploring a variety of inflatables can be an amazing opportunity for your kids to jump for hours on end, while developing key skills in the process.
Unlimited Play!

Max. Age 11yrs

No Shoes
Socks Required 

$5.00 per person
Play the ultimate water balloon game! It's time for a water balloon fight, where opponents go head-to-head in an all-out war. Place your balloon in the launcher, pull the handle, aim, and fire! There are strategically placed slots and holes that can make you get sprinkled, sprayed or even saturated. Get ready to be soaked!
There are no size, age, or physical restrictions for most. although smaller children may need assistance.
Even grandparents love to play with their grandchildren
Almost as much fun to watch as it is to play!
$5.00 Per Person
$3.00 Extra Balloons
.
Kiddie Karts are the perfect way to introduce smaller children and first timers to the thrill of an electric go kart. With a specially designed track, they can experience all the fun without any of the worry.
Ages 3 1/2yrs-10yrs old up to 90 lb weight limit.
3 point seat belts, a steering wheel pad
UHMW bumper to prevent tire-to-tire contact during rides. 
Easy-to-use hand controls make the  kart adaptable for both smaller and larger drivers.
$6.00 per person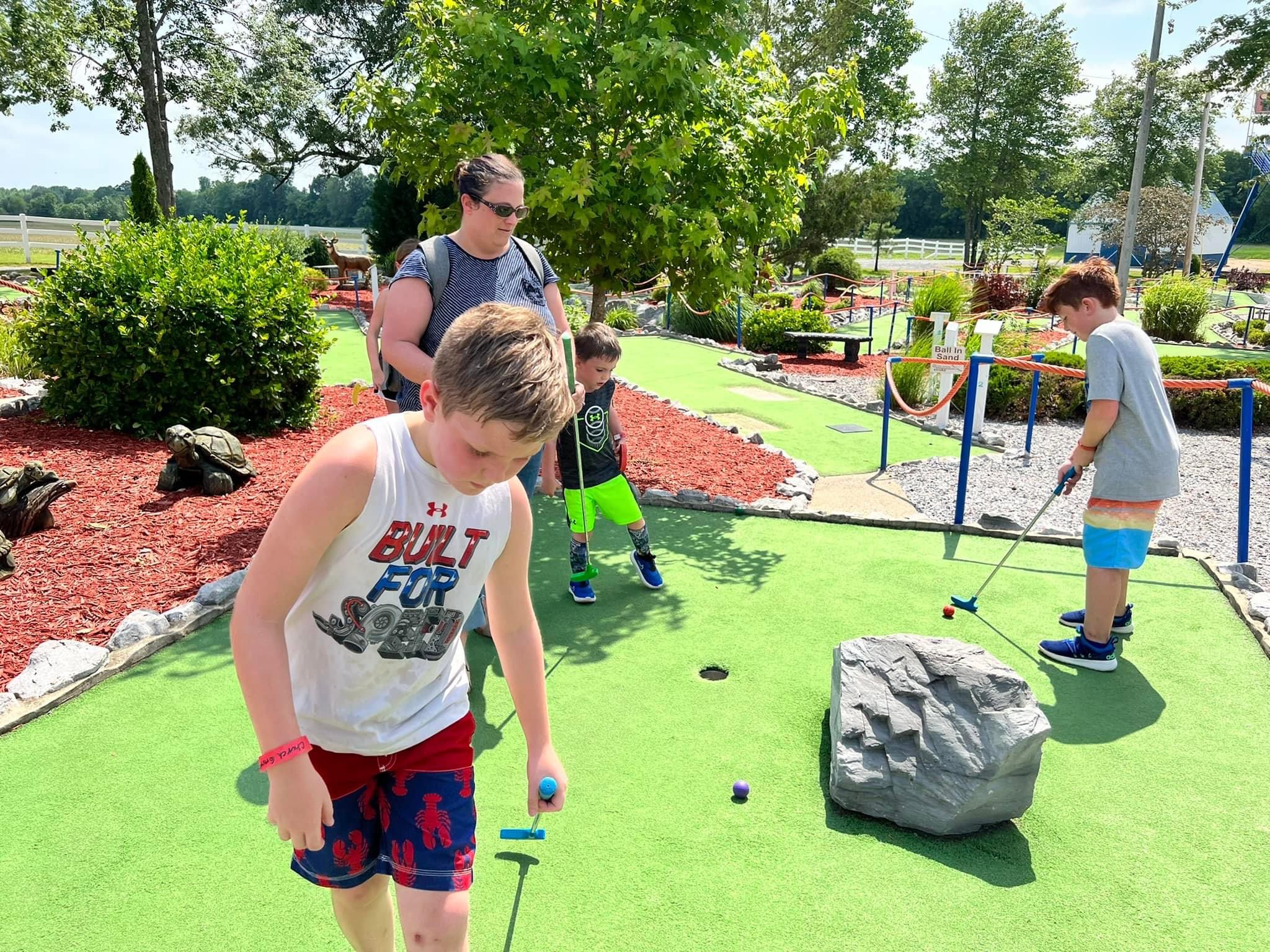 There's something special about a miniature golf course – it's perfect for all ages, and tons of fun!
If you're looking for a fun and accessible way to pass the time with your kids, family, or friends, our 18-hole mini golf course is perfect for that!
$6.50 per person
Take a break from the heat and cool off in the blacklight arcade. A pop of neon colors will have you excited the moment you walk in! With a variety of games and awesome prizes, you're sure to find something everyone will love.
Tokens range from .25 to $1.00 and can be purchased inside the arcade room.
.